Tarheel Reclaimed has been in operation since 1982. It started with Heartwood Pine Floors Inc. We have dedicated our 40,000 sq.ft. Chatham County, North Carolina production facility to perfecting the reclamation process of making antique flooring from historic longleaf pine beams, Natural Pines, Natural Oaks, etc.
State of the art saws, planers and molders run in unison with custom-designed conveyer and dust collection systems that transform these ancient timbers from their "escape from the wrecking ball" to America's most beautiful wood flooring. As part of our ongoing commitment to helping save the environment while making the nation's premier green flooring, our wood chips and sawdust are also recycled as organic soil components. We invite you to visit us for a tour of our showroom and production facility. Folks are always fascinated to see these reclaimed mill wood beams reveal their rich red and amber colors as they emerge from the saw.
Tarheel Reclaimed - Founder Larry Green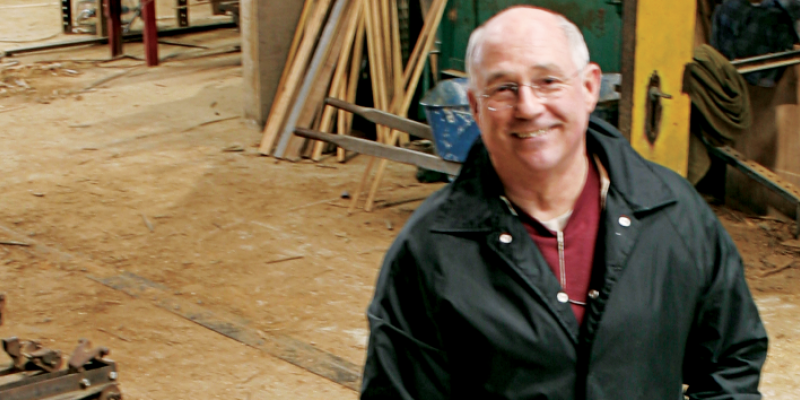 Through more than 39 years of refining the reclamation and milling processes, owner Larry Green is recognized as one of our nation's leading authorities on recycled antique lumber using heartwood pine products. We invite you to visit our manufacturing/showroom facility in Chatham County, NC to see how we recycle these ancient timbers into the finest antique flooring America has to offer. We proudly serve Raleigh, Durham and Chapel Hill, North Carolina and the entire nation.
For more information on our company, our products, or servoces in general, call our headquarters office at 919-542-4394. We'll also be happy to send you a Reclaimed floor sample kit!