Premium Wholesale Supplier of Reclaimed Lumber
Sustainable, Authentic, and Ready for Bulk Orders
Welcome to our premium reclaimed lumber wholesaling service! Tailored for businesses, builders, contractors, designers and homeowners looking to incorporate genuine, aged wood into their projects, We offer an extensive range of high-quality reclaimed lumber, catering to diverse needs and preferences. Our inventory includes raw decking, expertly dried in kilns, precisely bandsawed, smoothly edged, meticulously planed, and finished with tongue and groove. Whether you're seeking materials for a specific project or just exploring options, our flexible offerings allow you to order lumber at any stage of the process. Tailor your order to fit your unique requirements and embark on your next woodworking or construction endeavor with our exceptional reclaimed lumber.
Raw Decking
We carry a premium selection of reclaimed pine decking, sourced from the historic Tobacco Warehouses in Durham, North Carolina. With over a century of history, these solid, rustic boards stand ready for your transformation into exquisite flooring.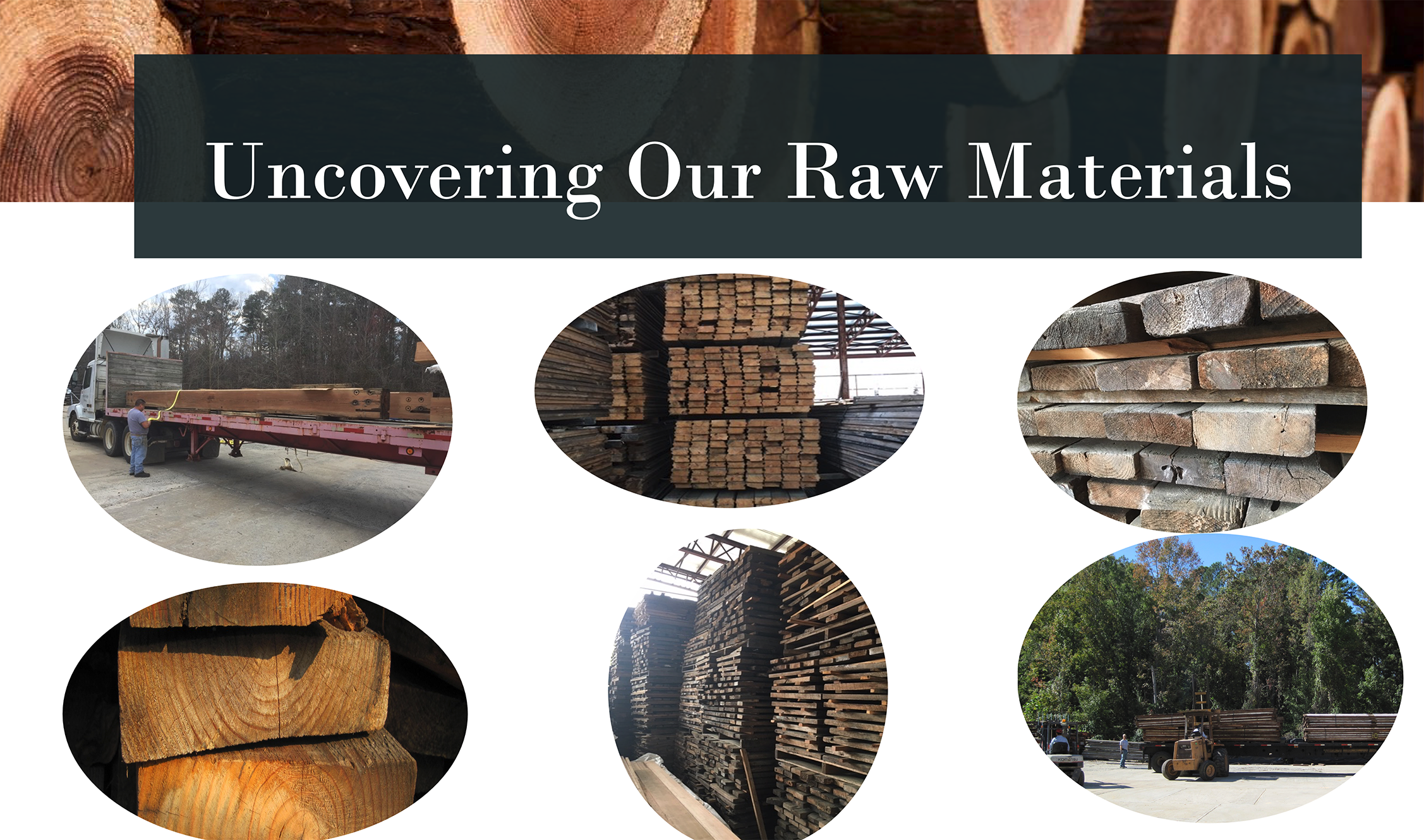 Natural Reclaimed Pine Board
We offer a continuous supply of high-quality reclaimed pine boards, meticulously kiln-dried and bandsawed. They're primed for precision milling, allowing you to customize the width and add tongue and groove as per your requirements.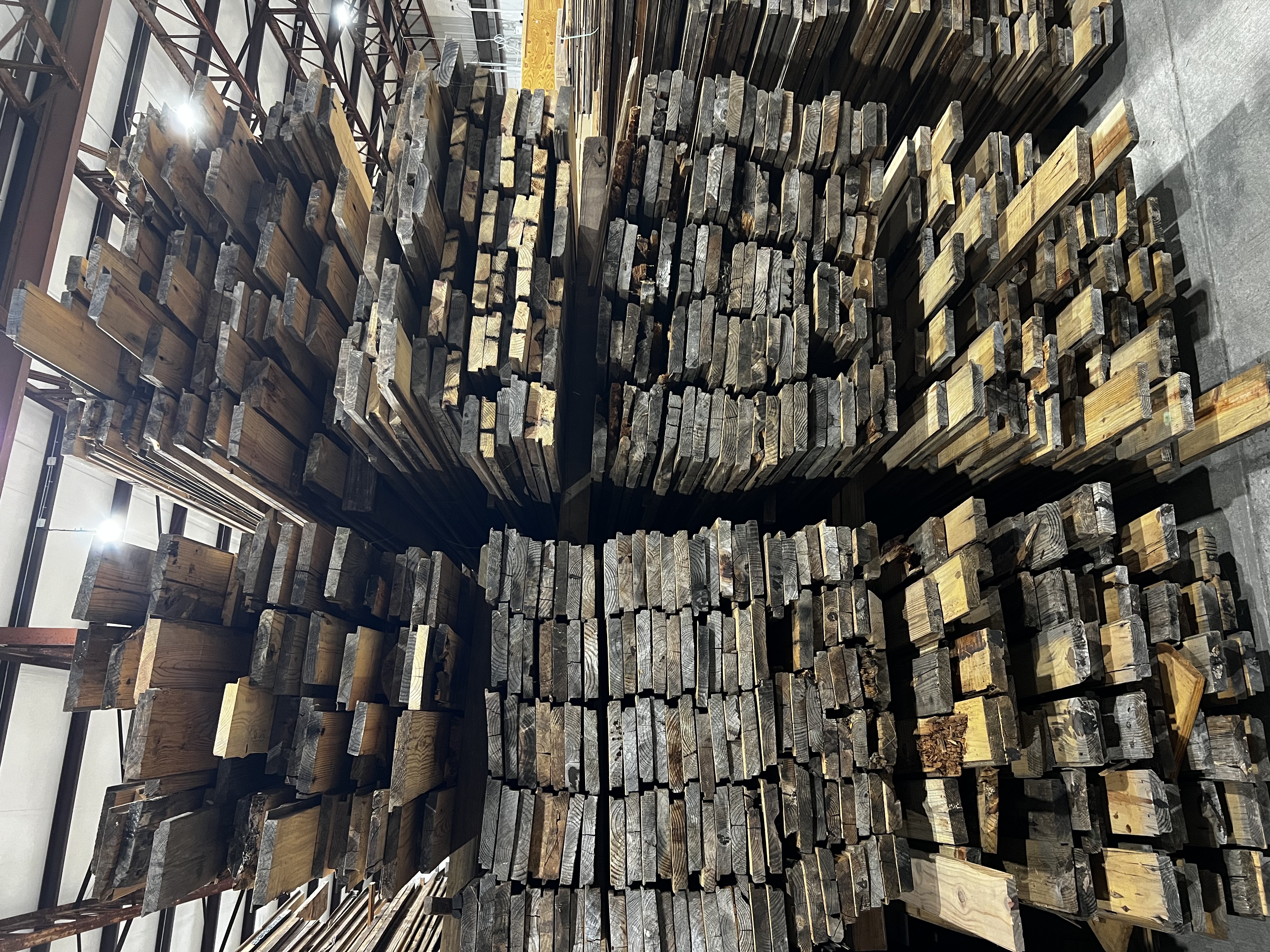 Reclaimed Oak Board
We boast an extensive inventory of robust reclaimed oak boards, characterized by their rustic charm and sturdy nature. They're primed and ready for your milling needs.