Antique Select #1 Heartpine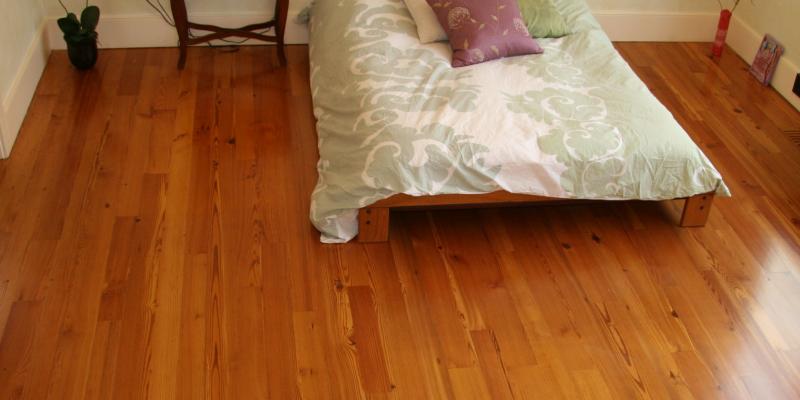 Beautiful longleaf grain patterns, with classic rich, honey, amber and burgundy heartpine colors make up Select #1 Heartpine. Every reclaimed mill wood board has been hand-selected and brought back to its original luster by our skilled artisans. Just as no two homes are alike, each Select #1 heartpine board carefully shipped to you will have a distinct character and history all its own.
Each salvaged wood board has combinations of linear grain and leaf grain face patterns. These reclaimed factory wood boards are sawn from the center heart of our 150 year old longleaf pine beams.
Specifications
Made from 100% reclaimed Longleaf Pine.
Content: Sawn from 90 to 100% Heartpine.
Grain pattern: A Combination of Quarter sawn and flat sawn.
Density: 8 to 30 growth rings per inch
Knots: Small and tight less than 1.5 inches.  One to two dozen knots per 100 sq. ft.
Lengths: 1ft. to 10 ft.
Widths: 2 in. to 10 in.
Thickness: ½ in. or ¾ in. tongue and groove
Color: red tones, light rose to deep burgundy
Kiln dried to 6 – 8 % moisture content
Professionally selected and sorted and bundled in random lengths. Current lead time for delivery is one to two weeks; however please call regarding inventory, as we have many grades in stock for immediate shipping.